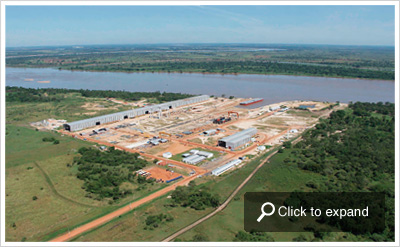 The history of TSUNEISHI GROUP in South America started from emigration projects in the 1950s. Since then, the GROUP has been assisting the Japanese emigrants and the communities in Uruguay and Paraguay through various activities and by building a good relationship with them.
The Republic of Paraguay is an agricultural country with extensive and fertile land and is founder member of the economic collaborative union Mercosur, along with Brazil, Argentina, Bolivia and Uruguay. In the industrial sector, various measures to attract foreign investment such as the Maquiladora system started. Low tax rates, an abundant young labor workforce and abundant energy resources in the country, make it a perfect place to develop a new business.
With this background, the country's economy is growing, led by soy bean production and exports to the international market. There is a strong demand for various new infrastructures such as storage silos, ports, roads and cargo ships. And due to the higher fuel prices, river transportation is increasingly replacing land transportation, putting fleets of barges in high demand and more so in the future.
In response to this demand, since 2012 we have been building fleets of barges and repairing old ones. While focusing on our shipbuilding business, we also plan to challenge and expand a wider scope of business such as river transportation, agricultural livestock farming, trading used automotive parts and leasing agricultural machines. TSUNEISHI GROUP intends to contribute to the growth of the Paraguayan economy and its people's lives, and remain involved with them in the future.



The history of TSUNEISHI GROUP in South America goes a long way back and it started when the second president Hideo Kambara, then mayor of Numakuma Town (current Numakuma City) in Hiroshima Prefecture, organized emigration to Paraguay in 1956. This down-to-earth relationship built over years is our ultimate goal and we believe this is what we need for the success of our future business overseas. Committed to sharing a future together, is TSUNEISHI GROUP's approach to global business.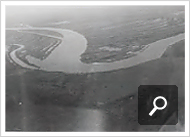 April 1956

Japan was recovering from the Great War. Hideo Kambara, then mayor of Numakuma Town researched the possibility of sending emigrant farmers to Brazil and Paraguay.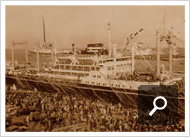 October 1956

Paraguay was willing to accept the emigrants and offered farm land. Approx. 450 emigrants from Numakuma Town and the surrounding area moved to Paraguay.
1957

Kambara Kisen established its branch at Encarnacion in Paraguay.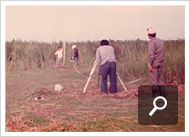 June 1975

A team of approx. 10 staff members from Tsuneishi in Japan left for Argentina but due to the political instability there, it moved from Buenos Aires to Montevideo in Uruguay and conducted agricultural research.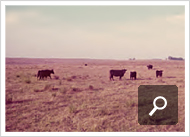 October 1975

Kambara Uruguay Inc., Ltd was established. It purchased 17,000ha of farmland in Rocha Department (It later owned 6,500 livestock and also exported approx. 5,000 tons of rice to Brazil.)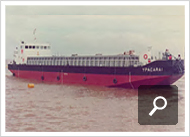 1981

TSUNEISHI GROUP established KAMBARA PARAGUAY with the aim of helping the grain and cotton export service from the landlocked country of Paraguay. It started a river transportation service with 2 cargo ships and 2 barges. (The company was closed in 1990, due to the adverse economy in South America and the slump in freight.)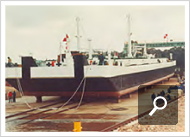 March 1982

Its shipbuilding yard was completed with a 2000 tons class slipway in Montevideo. 4 tank barges for the national commercial fleet, 2 catamarans for Buquebus and 2 fishing boats were built.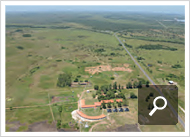 June 2008

Glocal Japan INC purchased 26,000ha of farmland in Villeta, about 40km south of Asuncion, the capital of Paraguay and established 'Glocal South America' in October. It started livestock and grain farming.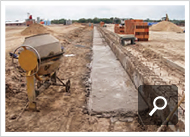 June 2011

The construction of a shipbuilding yard began in order to increase river transportation capability of agricultural produce and minerals from the landlocked countries of Paraguay and Bolivia. The yard was mainly intended to build and repair barges. The building of the first barge began in January 2012 and the first fleet of 12 barges was delivered in September 2013. 30 barges are scheduled to be built in 2014.
In October 2007, TSUNEISHI GROUP founded the 'Kambara Trust' to promote business among the Japanese community in Paraguay, and also 'Paraguay Kambara Ikueikai' to support the education of children and nurture capable successors in the community. Kambara Trust mainly supports agricultural infrastructure and Paraguay Kambara Ikueikai provides scholarships to school children and college students coming from the Japanese community and also gives support to manage various educational organizations run by the community. These activities contribute to consolidate friendship between the Paraguayan and Japanese societies.